As an Amazon Associate I earn from qualifying purchases.
Touch lamps work by sensing the electrical current and capacitance from a person's touch, which changes the lamp's brightness or turns it on/off. Touch lamps offer a convenient and modern way to control lighting in your home or office.
Instead of fumbling for a switch, a simple touch on the lamp's base or anywhere else with a conductive surface triggers the lamp's functionality. But have you ever wondered how touch lamps work? We'll explore the science behind these innovative devices.
We'll delve into the mechanics of touch-sensitive lamps and explain how they detect touch to adjust the brightness or turn the lamp on and off. So, let's unravel the secrets of touch lamps and discover their inner workings.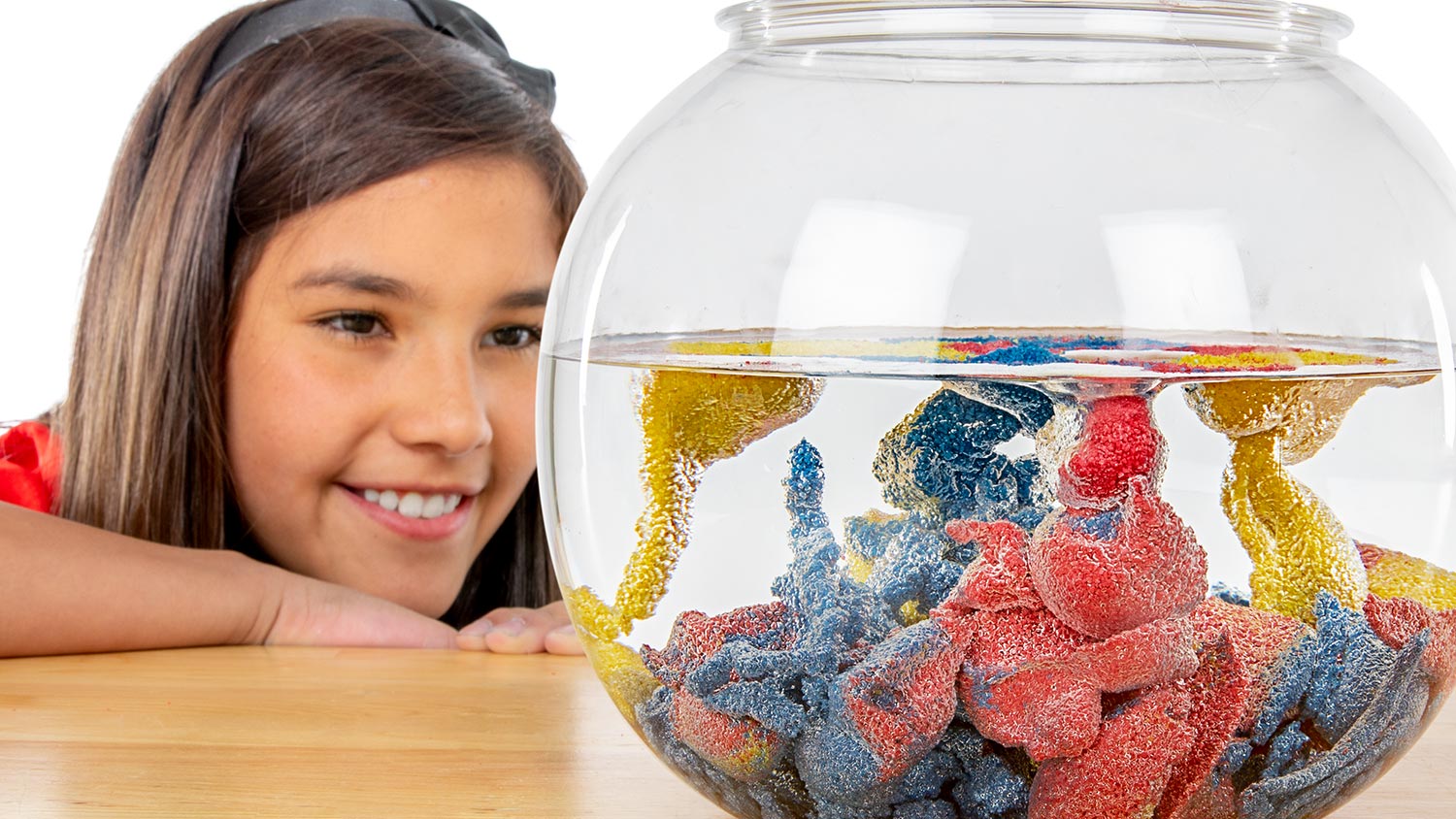 Credit: www.stevespanglerscience.com
How Touch Lamps Work: A Closer Look
Touch lamps, also known as touch-controlled lamps, are a type of lighting fixture that operates based on capacitive touch sensing. This technology uses the principle of capacitance to detect touch and control the lamp's on/off function. The lamp's base or any other conductive surface acts as a touch sensor. When a person touches the surface, it forms a conductive pathway with their body, altering the capacitance at the touch point.
The lamp circuitry is designed to sense this change in capacitance and convert it into a control signal. This signal then triggers the lamp to turn on or off. To enable capacitive touch sensing, the lamp uses conductive materials such as metal or a conductive coating on the touch surface. These materials allow for efficient transmission of the electrical charge required for capacitance detection.
By utilizing conductive materials and the principle of capacitance, touch lamps offer a convenient and intuitive way to control lighting with a simple touch. They have become popular for their ease of use and sleek design, making them a practical and stylish choice for modern homes and offices.
The Anatomy Of A Touch Lamp
The functioning of touch lamps is made possible with the use of capacitive touch sensors. These sensors are responsible for detecting a person's touch and activating the lamp. Embedded within the lamp, the touch sensor detects the change in capacitance when a person touches the lamp's surface, which triggers the lamp's circuitry to operate.
The lamp circuitry further includes components such as a control unit, relay, and dimming module. When the touch sensor senses a touch, it sends a signal to the control unit, which then activates the relay. The relay allows the flow of electricity from the power source to the lamp's light bulb. Additionally, the dimming module adjusts the brightness of the lamp based on touch intensity or user preference.
Understanding the inner workings of a touch lamp helps us appreciate the convenience and simplicity of these lighting fixtures. By eliminating the need for traditional switches, touch lamps offer a seamless and modern way to control lighting in our homes.
Exploring The Touch Activation Process
Touch lamps are popular household fixtures that provide convenient lighting without the need for physical switches. The touch activation process is made possible through the use of responsive circuitry. When a person touches the lamp, a small electrical current is generated and detected by the responsive circuitry, which triggers the lamp to turn on or off. This responsive circuitry is designed to be sensitive enough to detect the electrical current produced by a human touch, but not so sensitive that it is triggered by other objects.
Inside the lamp, there are various components that work together to ensure the touch activation process functions properly. These components include a touch sensor, a control module, and a responsive circuit. The touch sensor acts as the interface between the lamp and the user, while the control module processes the electrical signals received from the touch sensor. The responsive circuit is responsible for interpreting the signals from the control module and activating the lamp accordingly.
The touch activation process allows for a sleek and modern design, as there is no need for traditional switches or buttons. Touch lamps can be easily turned on or off with a simple touch, making them convenient and user-friendly. Whether used as bedside lamps or decorative pieces, touch lamps offer a seamless and intuitive lighting experience.
The Secret Behind Dimming And Brightening
Touch lamps, a popular lighting choice in modern homes, operate on the principles of adjusting voltage levels and utilizing capacitive sensing variations. The key to their functionality lies in their touch-sensitive mechanism. When a person touches the lamp's base, it completes an electrical circuit, activating the lamp and allowing the flow of current. The touch sensor interprets the change in capacitance caused by the touch and sends a signal to the control unit, which adjusts the voltage level accordingly. Adjusting voltage levels is crucial for dimming and brightening the lamp. By modifying the voltage, the control unit alters the amount of power delivered to the light bulb. Decreasing the voltage results in dimming the lamp, while increasing it enhances the brightness.
This adjustable nature makes touch lamps a versatile lighting solution, suitable for various settings and preferences. Capacitive sensing variations further enhance the functionality of touch lamps. They make it possible to control the lamp's performance through different touch gestures, such as tapping or swiping. These variations enable users to conveniently switch between light settings or turn the lamp on and off by simply touching the lamp's surface. In essence, touch lamps work by combining the principles of adjusting voltage levels and utilizing capacitive sensing variations, offering a user-friendly experience and customizable lighting options for optimal comfort and convenience.
Applying Touch Lamp Technology To Various Settings
Touch lamps have become increasingly popular in various settings. In homes, touch lamps provide a convenient lighting solution. With just a simple touch, users can easily turn the lamp on or off, adjust brightness levels, or even change the color of the light. This technology is not only functional but also adds a touch of modernity to any home decor.
In offices, touch lamps offer practicality and efficiency. Whether used on desks or in common areas, these lamps provide instant lighting control, eliminating the need for fumbling with switches or buttons. In addition, touch lamps often come with built-in USB ports, allowing users to charge their devices conveniently.
The hospitality industry has also embraced touch lamps for their guest rooms and public spaces. These lamps provide a seamless guest experience, enabling travelers to control the lighting with ease. Furthermore, touch lamps in hospitality venues often feature adjustable brightness levels, meeting the diverse needs and preferences of guests.
Advancements And Innovations In Touch Lamp Design
We have come a long way from traditional lamps that required physical touch to turn on and off. With advancements and innovations in touch lamp design, we now have wireless touch lamps that offer convenience and flexibility. These lamps use smart touch lamp technology to provide an enhanced user experience.
Wireless touch lamps eliminate the need for cords or switches, making them easy to move and place anywhere in the room. They offer a sleek and modern design that complements any decor. The smart touch lamp technology allows users to control the lamp with a simple touch or gesture, making it intuitive and user-friendly.
Moreover, these lamps often come with additional features like dimming options, color temperature control, and even wireless charging capabilities for smartphones. They are equipped with sensors that detect the level of touch and adjust the light accordingly. Additionally, the LED technology used in these lamps makes them energy-efficient and long-lasting.
In conclusion, wireless touch lamps with smart touch lamp technology are revolutionizing the way we illuminate our spaces. With their innovative design and convenient features, they provide an effortless and enjoyable lighting experience.
Troubleshooting Common Touch Lamp Issues
Touch lamps are popular due to their convenient feature of turning on and off with just a simple touch. However, they may encounter some common issues that can be troublesome. One issue that often occurs is a lack of responsiveness. This can happen when the lamp fails to turn on or off when touched. It could be due to dirty or damaged touch sensors, which can be resolved by cleaning them gently with a soft cloth or replacing them if necessary.
Another common issue is flickering lights. This can be caused by various factors, such as a loose bulb, poor connection, or a faulty circuit. To address this, it's important to check the bulb and ensure it is securely screwed in. If the flickering persists, it may be necessary to check the wiring connections and replace any faulty parts.
Static interference is also another issue that can affect touch lamps. This interference can come from nearby electronic devices, such as televisions or radios. To reduce static interference, it is recommended to keep the lamp away from such devices or try using a power outlet with built-in surge protection. Additionally, using a quality lamp with proper grounding can help minimize static interference.
Maintaining And Cleaning Your Touch Lamp
Cleaning your touch lamp regularly can help maintain its functionality and prolong its lifespan. Start by unplugging the lamp from the power source and removing the lampshade. Use a soft, dry cloth to dust the base and remove any loose debris. Avoid using water or liquid cleaning solutions, as they can damage the electrical components.
If there are stubborn stains or dirt buildup, dampen a cloth with a mild soap solution and gently wipe the affected areas. Be careful not to saturate the cloth or get water into any openings. Afterwards, wipe down the lamp with a clean, dry cloth to remove any residue.
When maintaining your touch lamp, it's important to handle it with care to avoid causing any damage. Avoid using abrasive materials, such as harsh scrubbing brushes or abrasive cleaners, as they can scratch the lamp's surface. Additionally, be cautious when removing and replacing the lampshade to prevent any accidental bumps or falls.
By following these proper cleaning techniques and handling precautions, you can keep your touch lamp looking elegant and functioning properly for years to come.
Touch Lamps: A Fusion Of Aesthetic Appeal And Functionality
Touch lamps have become increasingly popular due to their stylish designs and compatibility with different décor styles. These lamps offer a unique and convenient way to control lighting in your home. By simply touching the base or any metal part of the lamp, you can easily turn it on or off. This innovative technology is made possible through capacitive touch sensors embedded within the lamp. These sensors can detect the electrical charge from your touch and activate the lamp accordingly. The sleek and modern designs of touch lamps make them a versatile choice for any room in your home. Whether, it's a minimalist living room or an eclectic bedroom. With their seamless blend of aesthetic appeal and functionality, touch lamps are a fantastic addition to any interior design.
Touch lamps are available in a wide range of stylish designs, allowing you to find the perfect match for your personal taste and décor. From sleek and minimalist options to ornate and decorative choices, there is a touch lamp design to suit every style preference. Whether you prefer a classic table lamp or a contemporary floor lamp, touch functionality can be incorporated seamlessly into various lamp designs, making them both visually appealing and highly functional. The combination of elegant aesthetics and practicality makes touch lamps a popular choice among homeowners and interior designers alike.
One of the key advantages of touch lamps is their compatibility with different décor styles. Whether your home features a modern, traditional, or eclectic design, you can easily find a touch lamp that complements the overall aesthetic. With a vast array of finishes, materials, and shapes available, these lamps can seamlessly blend into any room's décor. Additionally, touch lamps are often designed to be adjustable, allowing you to control the brightness levels to create the desired ambiance. This versatility makes touch lamps a popular choice for those who value both style and functionality in their living spaces.
Frequently Asked Questions For How Do Touch Lamps Work
How Do Touch Lamps Work?
Touch lamps work by using a touch-sensitive sensor that detects the electrical charge from your body. When you touch the lamp, the sensor activates a circuit, allowing the current to flow and turning on the lamp. The sensor is calibrated to respond to the slight electrical charge that your body naturally carries.
Are Touch Lamps Safe?
Yes, touch lamps are safe to use. They are designed to comply with safety standards and regulations. The touch-sensitive sensor is low voltage and poses no harm to users. As with any electrical appliance, it is important to check for any damage or frayed cords before using a touch lamp to ensure safety.
Can Touch Lamps Be Dimmed?
Yes, some touch lamps come with a dimming function. These lamps allow you to adjust the brightness by simply touching the base or shade multiple times. Each touch typically cycles through different brightness levels, giving you control over the amount of light emitted by the lamp.
Dimmable touch lamps are a convenient option for creating the desired ambiance in a room.
Conclusion
To summarize, touch lamps are a convenient and modern way to control lighting in your home. By utilizing capacitive touch technology, these lamps eliminate the need for traditional switches and allow for easy control with just a touch. Understanding how touch lamps work can enhance both your convenience and overall aesthetic in your living space.
So, whether you're looking to update your home decor or simply make life a bit easier, consider incorporating touch lamps into your lighting setup.
Amazon and the Amazon logo are trademarks of Amazon.com, Inc, or its affiliates.